SEARCH > Keyword
Club Benefit
Member Benefit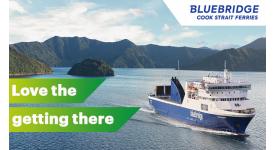 BlueBridge Cook Strait Ferries
BlueBridge Cook Strait Ferries
Travel / Accommodation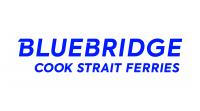 Contact Person:
Email: bookings@bluebridge.co.nz
Phone: 0800 844 844
Website: https://www.bluebridge.co.nz/clubsnz
Save heaps on your next ferry trip!
Island hopping for an inter-club tournament or just a holiday?  Sail with our friends at Bluebridge Cook Strait Ferries and save 12.5% on your passenger and vehicle fares. 
Applies to travel all year-round except 20th Dec to 10th Jan.  You'll also get free WiFi, free movies and earn Airpoints Dollars™.
Use the promo code CLUBSNZ when you book online or call 0800 844 844.
Fare t's and c's apply.  Show the crew your membership card when you check-in (you can also use the Clubs New Zealand App Digital Membership Card).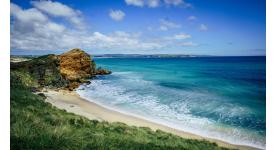 Chatham Islands Travel
Chatham Islands Travel
Travel / Accommodation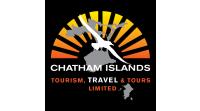 Contact Person: Thornton Lanauze-King
Email: info@chathamislandstravel.co.nz
Phone: 033050067
Website: https://chathamislandstravel.co.nz/
Take a journey back in time and visit the Chatham Islands, a destination like no other!
Our unique mix of history and culture, breath-taking scenery, and indigenous flora and fauna is like nowhere else in the world. Go fishing like it used to be in New Zealand, see our geological gems like the Basalt Columns, or experience beautiful nature walks through reservations and gardens.
We are the only locally owned and operated travel company and specialize in small group tours of our home. We have a range of tour options available, or we can work with you to tailor make a package to best suit your groups interests.
Clubs New Zealand members can enjoy 5% off the standard pricing for pre-set tour packages, and are also guaranteed a 5% discount on tailor made packages.
We will also offer Clubs New Zealand members a 10% discount on all tours if they pay in full upon booking.
Visit our website for more information, or contact us – we'd be glad to show you our home!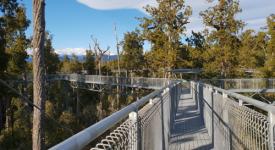 Westcoast Treetop Walk and Cafe
Westcoast Treetop Walk and Cafe
Travel / Accommodation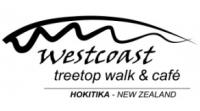 Contact Person:
Email: sitemanager@treetopsnz.com
Phone: 03 755 5052
Website: https://www.treetopsnz.com/
An exhilarating treetop adventure among temperate rainforest giants.  Experience life with the birds high in the ancient Rimu and Kamahi tree canopy. 
Easy access for all to enjoy along a steel platform 20 metres high and over 450 metres long. 
Gently sway in harmony with the forest on the Mahinapua Springboard. View the exquisite Lake Mahinapua through the richly diverse forest foliage. 
Thrill seekers will feel their heart pump and the adrenalin rush as they climb to the top of the Tower 47 metres above the forest floor. 
Be inspired by a sensational vista of the majestic snow-capped Southern Alps, Lake Mahinapua and the Tasman sea.
Afterwards enjoy the café menu plus cabinet food.  If you are travelling in a larger group Treetop Walk will arrange a buffet option.
Clubs New Zealand members can enjoy 20% off the standard pricing for the Treetop Walk.  Simply show your valid club membership card or in app digital membership card.
For more information visit https://www.treetopsnz.com/ or view the Treetop Walk Facebook Page https://www.facebook.com/pg/WestcoastTreetopWalk/photos/