SEARCH > Keyword
Club Benefit
Member Benefit
Heating / Cooling / Insulation / Ventilation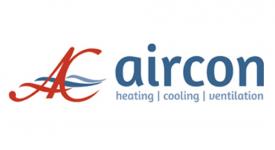 Air Con New Zealand
Air Con New Zealand
Heating / Cooling / Insulation / Ventilation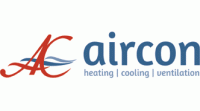 Contact Person: Juergen Heinicke-Lindt
Email: clubsnz@airconnz.co.nz
Phone: 0800 161 163
Clubs New Zealand is proud to partner with Air Con New Zealand to offer clubs and members special offers and pricing.
Air Con New Zealand has over 30 years of nationwide experience in the HVAC industry supplying and installing reliable heat pump brands, such as Mitsubishi Electric, Fujitsu, Panasonic and Gree - Earthwool Insulation or SmartVent Ventilation systems.  Air Con New Zealand can also provide any type of electrical work.
Clubs New Zealand Benefits:
Special AIR CON NZ Friends & Family Pricing for Air Conditioning Systems fully installed (back to back) and 1st service included.
Standard professional HEAT PUMP SERVICE ($115 incl. GST) with a discount of 20% ($92 incl. GST)
$75 CLUBSNZ voucher or a free professional Heat-Pump Service for each referral turning into a sale.  Visit the Clubs New Zealand Friends and Family Opportunity Page to begin.
Within the Healthier Homes Program Canterbury ($6000) or Auckland ($5000), the Government is providing funding which can be paid back within your rates of several years.  As a registered supplier, Air Con New Zealand can provide you with an Energy Assessment and your perfect Home Solution regarding Heating, Insulation, and Ventilation. Too easy!
To find out how Air Con New Zealand can assist you call 0800 161 163 or visit the website https://airconditioningnz.co.nz/clubs-nz/ and complete the enquiry form.
*Travel costs may apply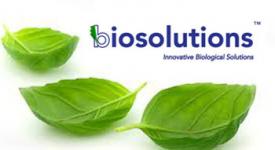 Biosolutions
Biosolutions
Cleaning / Hygiene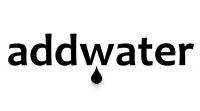 Contact Person: Mike Sperry
Email: info@biosolutionsgroup.com
Phone: 021 023 24118
Website: https://addwaterstore.com/
Biosolutions Group Ltd is a New Zealand owned and operated company that packages and distributes a full range of cleaning solutions into various industries including the transport sector, the hospitality industry, ecommerce and grocery.
The range itself is called addwaterTM and is a subsidiary brand of InnuscienceTM, the world leaders in developing and innovating new biotechnology solutions.
The ingredients have been designed to be safe around all users, including children, pets, plants and aquatic life meaning they are free of harmful chemicals, are non toxic, non hazardous, non carcinogenic and pH neutral.
The formula is designed to consume or eat the basic elements contained in organic compounds such as oxygen, hydrogen and nitrogen. So basically the more dirt, grease and oil the more compounds being consumed.
Gone are the days where harsh chemicals are part of your daily life, but instead make way for a scientifically proven, simple, affordable and sustainable product that reduces your carbon footprint, reduces your storage and transport costs, lowers your environmental impact and improves productivity.
Our aim is to make these products more readily available to all New Zealanders one step at a time. 
To find out more about the addwater range and how your club could save up to 40% on product costs contact the team today on 021 023 24118 or visit https://addwaterstore.com/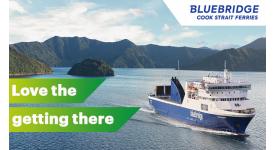 BlueBridge Cook Strait Ferries
BlueBridge Cook Strait Ferries
Travel / Accommodation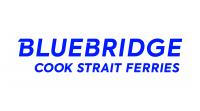 Contact Person:
Email: bookings@bluebridge.co.nz
Phone: 0800 844 844
Website: https://www.bluebridge.co.nz/clubsnz
Save heaps on your next ferry trip!
Island hopping for an inter-club tournament or just a holiday?  Sail with our friends at Bluebridge Cook Strait Ferries and save 12.5% on your passenger and vehicle fares. 
Applies to travel all year-round except 20th Dec to 10th Jan.  You'll also get free WiFi, free movies and earn Airpoints Dollars™.
Use the promo code CLUBSNZ when you book online or call 0800 844 844.
Fare t's and c's apply.  Show the crew your membership card when you check-in (you can also use the Clubs New Zealand App Digital Membership Card).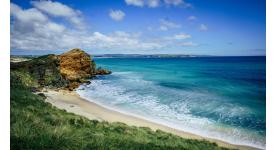 Chatham Islands Travel
Chatham Islands Travel
Travel / Accommodation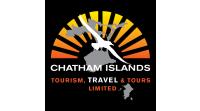 Contact Person: Thornton Lanauze-King
Email: info@chathamislandstravel.co.nz
Phone: 033050067
Website: https://chathamislandstravel.co.nz/
Take a journey back in time and visit the Chatham Islands, a destination like no other!
Our unique mix of history and culture, breath-taking scenery, and indigenous flora and fauna is like nowhere else in the world. Go fishing like it used to be in New Zealand, see our geological gems like the Basalt Columns, or experience beautiful nature walks through reservations and gardens.
We are the only locally owned and operated travel company and specialize in small group tours of our home. We have a range of tour options available, or we can work with you to tailor make a package to best suit your groups interests.
Clubs New Zealand members can enjoy 5% off the standard pricing for pre-set tour packages, and are also guaranteed a 5% discount on tailor made packages.
We will also offer Clubs New Zealand members a 10% discount on all tours if they pay in full upon booking.
Visit our website for more information, or contact us – we'd be glad to show you our home!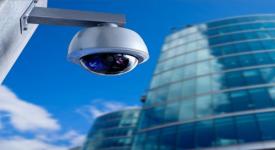 Enterprise Security Solutions
Enterprise Security Solutions
Security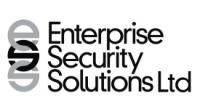 Contact Person: Clare Wyness
Email: accounts@entsec.co.nz
Phone: 0800 228 843
Website: http://www.enterprisesecurity.co.nz/
Enterprise Security Solutions offer a broad range of security solutions throughout the North Island. 
We are a specialist CCTV installation and service company, providing obligation free advice for your security needs, be that at your club, commercial business or your home.
We have been in the business of CCTV solutions for over fifteen years, and have vast experience in gaming venues, clubs, schools, marinas and any type of commercial property. 
Our commitment is to building lasting relationships with our customers and to ensure you receive the highest level of service and solutions for the protection of your people and property.
We are licensed by the PSPLA NZ licensing authority.
Magnolia Productions
Magnolia Productions
Family / Lifestyle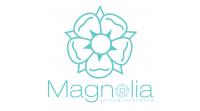 Contact Person: Mark and Nicola Sleeman
Email: mail@magnoliaproductions.co.nz
Phone: 09 622 1105
Do you ever wish you could hear your mum's life story?  Hear her retelling memories and experiences from her early years?  What about hearing your father's stories from days gone by?
Everyone has amazing experiences, fond memories and important family history to share. These stories can now be recorded and retained safely for your family. 
With a little help from Magnolia Productions you can capture those precious memories. Magnolia Productions is a family business founded by Mark and Nicola Sleeman. They developed the service "Story of a Lifetime" to enable people, young and old to capture their  own story, their family's story. 
Magnolia Productions works closely with families, providing the tools to create a relaxed recorded interview. It's family interviewing family, being filmed in the comfort of their own home, over a cuppa. From here the recorded interview heads to the edit suite, where they produce a poignant interview inserting family photos to illustrate their story. Childhood memories, travels, finding love and how it was in the good ol' days! 
All this is presented on a commemorative USB or DVD for you, your family and future generations to treasure.
As a Clubs New Zealand member,  you are instantly eligible for a 10% discount off any "Story of a Lifetime" package.
To find out more give Mark and Nicola a call on 09 622 1105, or email mail@magnoliaproductions.co.nz  Also via website www.magnoliaproductions.co.nz, or find them on Facebook.
Electricity / Gas / Solar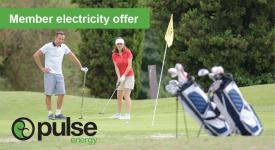 Pulse Energy For Members
Pulse Energy For Members
Electricity / Gas / Solar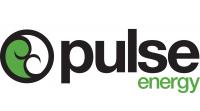 Contact Person:
Email: clubsnz.sales@pulseenergy.co.nz
Phone: 0800 176 937
Website: https://www.pulseenergy.co.nz/
Pulse Energy are proud to partner with Clubs New Zealand
Pulse Energy are proud to partner with Clubs New Zealand to help you get more out of your membership. Our partnership with Clubs New Zealand offers members and clubs the opportunity to save money on your electricity and gas bills.
Pulse is a community owned electricity and gas retailer with over 70,000 customers throughout the country.
We offer our customers a low price up front, Price Protection on their Energy Rate and no long term contracts - giving our customers the freedom to switch away free of charge by simply providing 30 days notice*.
We are proud to have the opportunity to work with Clubs New Zealand and bring the following benefits to members.
 
 

 Pulse Price Promise*

We can beat the rates you are on with your current retailer, assuming you always pay on time.*

 Low price upfront

Our plans have a competitive price.  We do not have a prompt payment discount as we have already built this into our pricing.  We simply offer you a low price upfront.

 No long term contracts

If you need to leave, all you have to do is give us 30 days notice.*

 
 
 

 Price Protection

We offer our customers Price Protection, which means your Energy Rate will not increase for 2 years from the date you switch to us.  Delivery and Retailer charges are not subject to Price Protection.*

 No Mark-Up on Network Services

We will not mark up the Electricity Network Services charges for the entire time you are a customer with us.  Your Network Services charges appear on your bill, you you can see exactly what you are paying for.*

 Natural Gas and LPG

By combining your electricity and gas account you will receive our All Energy Discount.
 *Terms and conditions apply.
Beat my Bill
We offer low cost with our Pulse Price Promise which means we can beat the electricity rates you are on with your current retailer, no long term contracts and a Price Protection of your Energy Rate!
To find out how much your club could save with Pulse Energy download and complete the form below and send it to enquiries@clubsnz.com with a a copy or picture of your most recent power bill to see if we can beat the rates you are currently on!
If you don't have a power bill handy, complete the form and the Pulse team will be in touch.
Find out how much you can save with Pulse Energy
Completed forms can be sent to enquiries@clubsnz.com or sent to Clubs New Zealand, PO Box 11-749, Wellington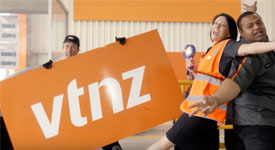 VTNZ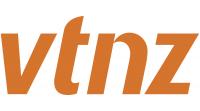 Contact Person: Simon Goode
Email: simon.goode@vtnz.co.nz
Phone: 0800 88 88 69
Website: https://vtnz.co.nz/
Pop into your local VTNZ and get road ready today. Their trained Automotive Technicians can take care of your WoF, CoF, Rego, Road User Charges and Licensing, and can sort most simple replacements on the spot.
As a member of a Clubs NZ club, you can get 15% off your WoF and Basic Service at VTNZ, and 8.5% off your Pre-Purchase Assessment. It's easy – just show your membership card and quote account number 306646. Clubs also get a 2.5% rebate on these discounted services at VTNZ.  
For more information and to find your nearest VTNZ branch, visit www.vtnz.co.nz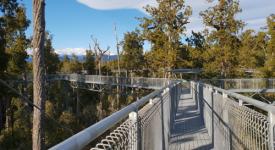 Westcoast Treetop Walk and Cafe
Westcoast Treetop Walk and Cafe
Travel / Accommodation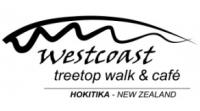 Contact Person:
Email: sitemanager@treetopsnz.com
Phone: 03 755 5052
Website: https://www.treetopsnz.com/
An exhilarating treetop adventure among temperate rainforest giants.  Experience life with the birds high in the ancient Rimu and Kamahi tree canopy. 
Easy access for all to enjoy along a steel platform 20 metres high and over 450 metres long. 
Gently sway in harmony with the forest on the Mahinapua Springboard. View the exquisite Lake Mahinapua through the richly diverse forest foliage. 
Thrill seekers will feel their heart pump and the adrenalin rush as they climb to the top of the Tower 47 metres above the forest floor. 
Be inspired by a sensational vista of the majestic snow-capped Southern Alps, Lake Mahinapua and the Tasman sea.
Afterwards enjoy the café menu plus cabinet food.  If you are travelling in a larger group Treetop Walk will arrange a buffet option.
Clubs New Zealand members can enjoy 20% off the standard pricing for the Treetop Walk.  Simply show your valid club membership card or in app digital membership card.
For more information visit https://www.treetopsnz.com/ or view the Treetop Walk Facebook Page https://www.facebook.com/pg/WestcoastTreetopWalk/photos/