SEARCH > Keyword
Club Benefit
Member Benefit
Heating / Cooling / Insulation / Ventilation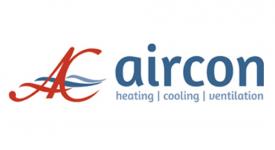 Air Con New Zealand
Air Con New Zealand
Heating / Cooling / Insulation / Ventilation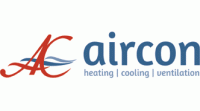 Contact Person: Juergen Heinicke-Lindt
Email: clubsnz@airconnz.co.nz
Phone: 0800 161 163
Clubs New Zealand is proud to partner with Air Con New Zealand to offer clubs and members special offers and pricing.
Air Con New Zealand has over 30 years of nationwide experience in the HVAC industry supplying and installing reliable heat pump brands, such as Mitsubishi Electric, Fujitsu, Panasonic and Gree - Earthwool Insulation or SmartVent Ventilation systems.  Air Con New Zealand can also provide any type of electrical work.
Clubs New Zealand Benefits:
Special AIR CON NZ Friends & Family Pricing for Air Conditioning Systems fully installed (back to back) and 1st service included.
Standard professional HEAT PUMP SERVICE ($115 incl. GST) with a discount of 20% ($92 incl. GST)
$75 CLUBSNZ voucher or a free professional Heat-Pump Service for each referral turning into a sale.  Visit the Clubs New Zealand Friends and Family Opportunity Page to begin.
Within the Healthier Homes Program Canterbury ($6000) or Auckland ($5000), the Government is providing funding which can be paid back within your rates of several years.  As a registered supplier, Air Con New Zealand can provide you with an Energy Assessment and your perfect Home Solution regarding Heating, Insulation, and Ventilation. Too easy!
To find out how Air Con New Zealand can assist you call 0800 161 163 or visit the website https://airconditioningnz.co.nz/clubs-nz/ and complete the enquiry form.
*Travel costs may apply