SEARCH > Keyword
Club Benefit
Member Benefit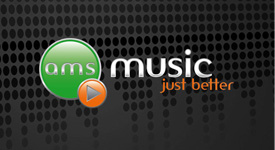 AMS Music Systems
AMS Music Systems
Music Systems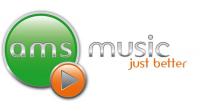 Contact Person: Brent de Bres
Email: enquiries@amsmusic.co.nz
Phone: 0800 267 687
Website: http://www.amsmusic.co.nz/
Exclusive to Clubs New Zealand members: Get a 30 day free trial and an additional month free when you sign up with AMS® Music.
AMS® Music is a New Zealand owned and operated company. With AMS® Music you'll get a team of people passionate about music, our NZ based software developers and a focused customer service crew who are available 24-7. We specialise in music solutions for Hospitality delivering Music Video Systems, Audio Systems, Jingo®, fully licensed Karaoke Systems, Digital Signage and/or a combination of them all. Our music is handpicked and drawn from the world's largest libraries of quality music videos, audio and karaoke from way back to now! Every music video is either DVD or full HD quality.
We are NZ's No. 1 Computer Based Music System Provider with over 800 venues nationwide – Here's Why:
UNLIMITED updates, no nonsense agreements, DVD & HD quality music videos, a 30 day right of return guarantee, on-screen advertising, Jingo® – music bingo, karaoke, support for bar quizzes and Clubs NZ member discounts all wrapped up to be the NZ's most complete music solution. We add new tracks fast so you're always up-to-date. Let's not forget you can control your AMS® Music System from any device on your network like a smartphone or POS till, with a browser using our exclusive Media Manager. AMS® Music only use quality HP computer's – the world's number one PC brand. Only AMS® Music deliver on all this and so much more.
We work with you to understand your brand, atmosphere, demographics and how you want your music to change throughout the day.
To find out more contact AMS® Music today.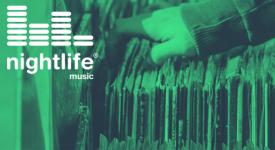 Nightlife Music
Nightlife Music
Music Systems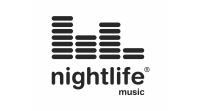 Contact Person: Donny Fenwick
Email: donny@nightlife.com.au
Phone: +61 419 029 373
Website: www.nightlife.com.au
Operating for nearly 30 years, Nightlife Music curates licensed music and visuals for more than 5,000 of the top commercial venues across Australia and are now expanding into New Zealand.
Nightlife's crowdDJ® Media Player is fully integrated with Spotify and delivers a suite of entertainment solutions including bespoke soundtracks, visuals, an on-screen promotional platform as well raffle/bingo options. Nightlife Music continues to lead and pioneer the background music space, servicing the Clubs industry with the highest quality entertainment solution and 24/7 support.
To find out more about Nightlife Music visit their website www.nightlife.com.au or give them a call today.