SEARCH > Keyword
Club Benefit
Member Benefit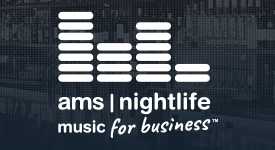 AMS Nightlife
AMS Nightlife
Music Systems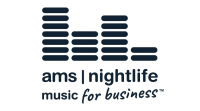 Contact Person: Brent de Bres
Email: enquiries@amsnightlife.co.nz
Phone: 0800 267 687
Website: https://www.amsnightlife.co.nz/
Exclusive to Clubs New Zealand members: Get a 30 day free trial and an additional month free when you sign up with AMS Nightlife.
AMS Nightlife is New Zealand's premier locally based, internationally regarded music and visual subscription service for any business. With over 16 years of experience, AMS Nightlife offers a wealth of knowledge in music technology, creating unique soundtracks for brands across the country and around the world.
Servicing from Cape Reinga to Bluff, AMS Nightlife specialises in music solutions for Clubs, delivering music video, audio, Jingo, karaoke and completely schedulable on-screen advertising systems all in one. Our systems are also packed with other features that make them indispensable in Clubs including membership draws, Bingo and our Functions capability bridging the hosts music lists with ours making functions easy. Our music is handpicked and drawn from the world's largest libraries of quality music videos, audio and karaoke.
We are New Zealand's most trusted computer-based music system provider with over 1,300 venues nationwide. With quality music, ambient visuals, fully licensed karaoke and music video, you know everything will be available to you in one system. You can also use our new Trivia Controller and Scorecard software with AMS Nightlife to give your members a simple and fun way of competing at Quiz events. Our systems have changed the way that venues play music with crowdDJ, an award winning, revolutionary piece of technology. It gives the power to the most important people at your venue, your members.
We work with you to understand your brand, atmosphere, demographics and how you want your music to change throughout the day. Our music specialists handpick the tunes playing for your Club, leaving you to focus on your members.
To find out more contact the friendly AMS Nightlife sales team on 0800 267 687.