SEARCH > Keyword
Club Benefit
Member Benefit
Employment / Health & Safety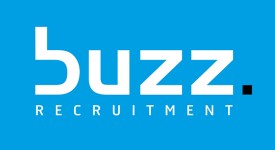 BUZZ Recruitment
BUZZ Recruitment
Employment / Health & Safety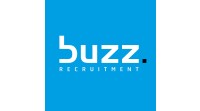 Contact Person: Ben Crossen APRCSA
Email: ben@buzzrecruitment.co.nz
Phone: 03 351 0441 or 027 344 4408
Website: https://www.buzzrecruitment.co.nz/
BUZZ is a specialist hospitality recruitment agency with a fresh personal touch bringing together new technologies and the latest recruitment trends from around the world. 

Highly motivated, with strong success records in our own industries, the BUZZ Recruitment team have over 20 years hospitality and recruitment experience and we strive for market leading excellence in sourcing, managing and presenting high calibre candidates. We want to make a genuine difference to both clients and candidates.

Recruiting throughout New Zealand, with global reach, we specialise in mid and senior level appointments including the below:
Club Manager
Club Secretary
Operations Manager
Office Manager
Finance Manager
Food & Beverage Manager
Functions & Events Manager
Bar Manager
Duty Manager
Restaurant Manager
Head/Executive Chefs
Sous & Chef de Partie

We can also assist with writing position descriptions, sourcing strategies and market intel on current staffing trends. BUZZ Recruitment is a RCSA accredited Recruitment Agency, contact us for all your staffing and recruitment needs.

Exclusive Members Benefits:
20% discount off published recruitment fees for first recruitment campaign
Six month replacement guarantee period on all placements 
Employment / Health & Safety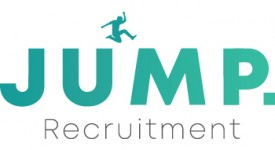 Jump Recruitment
Jump Recruitment
Employment / Health & Safety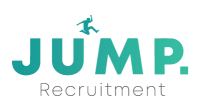 Contact Person: Simon Baker
Email: simon@jumprecruitment.co.nz
Phone: 027 447 8444
Website: http://www.jumprecruitment.co.nz/
The Working Men's clubs, RSAs and sports clubs of New Zealand have so much history and heart, and an awesome community spirit. Our focus has been to help them keep serving their loyal members, grow in numbers and remain financially viable. To do this we have been able to help them adapt to changing demographics and customer preferences.
To do this, clubs need to recruit the best talent they can find. 
Jump Recruitment have vast personal experience working with clubs in New Zealand; We've helped consult on expansions and developments and our team have owned and managed successful hospitality businesses as well as placed talent in countless positions from general managers and head chefs to duty managers and floor staff. We can provide references from well known names in the NZ Clubs community to give you peace of mind.
Get in touch today.
Our Exclusive Club Members Benefits:
20% discount of all our standard recruitment fees, or if you are willing to sign an exclusive agreement with us we will offer you a 25% discount off all recruitment fees for 12 months!
All permanent placements come with a 6 month guarantee (or if you sign the exclusive agreement, we will extend to a 7 month guarantee period!)
All references and Police checks provided for shortlisted candidates free of charge.
Free advertising on the Jump Recruitment website for all lower end roles (such as wait staff, bar staff & kitchen hands), with all resumes forwarded onto the appropriate HOD.
Employment / Health & Safety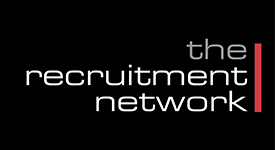 The Recruitment Network
The Recruitment Network
Employment / Health & Safety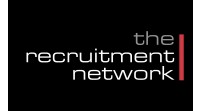 Contact Person: Michael Pugh
Email: michael@trn.org.nz
Phone: 0800 876 662
Website: https://www.trn.org.nz/
WE DELIVER!
The Recruitment Network are Nationwide recruitment leaders and are preferred suppliers for the food and beverage industry. For more than a decade, we've proudly been supply New Zealand's Hospitality Businesses, Hotels, Clubs and Events Industry. We have built a company around our passion – people, food and service.
When you are looking for people to create and prepare, to greet or to serve, steam, clean or make coffee we can supply temporary or permanent staff around the clock. From Chefs to Kitchen hands; Duty Managers to Runners and Executive Management we know the roles and have the team ready to go.
Our nationwide team of consultants and support staff are available 24 hours a day, 7 days a week, no matter the situation, ensuring the seamless delivery of high calibre and compassionate candidates.
This includes Police or MOJ vetting, drug testing where required and Covid 19 compliant declarations.
Your consultant is responsible for the entire recruitment process, from candidate selection to client relationship. They take the time to ensure they understand your teams' culture and get the fit right for you.
We know who you need and we have the work force to support you.
Exclusive Members Benefits:
Exclusive rates for temporary staff
25% discount on published permanent recruitment fees
How can we help?