SEARCH > Keyword
Club Benefit
Member Benefit
Electricity / Gas / Solar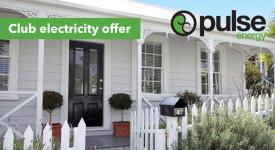 Pulse Energy for Clubs
Pulse Energy for Clubs
Electricity / Gas / Solar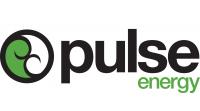 Contact Person:
Email: clubsnz.sales@pulseenergy.co.nz
Phone: 0800 176 937
Website: https://www.pulseenergy.co.nz/
Pulse Energy are proud to partner with Clubs New Zealand
Pulse Energy are proud to partner with Clubs New Zealand to help you get more out of your membership.  Our partnership with Clubs New Zealand offers members and clubs the opportunity to save money on your electricity and gas bills.
Pulse is a community owned electricity and gas retailer with over 70,000 customers throughout the country.
We offer our customers a low price up front, Price Protection on their Energy Rate and no long term contracts - giving our customers the freedom to switch away free of charge by simply providing 30 days notice*
We are proud to have the opportunity to work with Clubs New Zealand and bring the following benefits to you;
Pulse Price Promise

We can beat the rates you are on with your current retailer, assuming you always pay on time.

No long term contracts

If you need to leave, all you have to do is give us 30 days notice.

Natural Gas and LPG

By combining your electricity and gas account you will receive our All Energy Discount.

 

No Mark Up on Network Services

We will not mark up the Electricity Network Services charges for the entire time you are a customer with us.  Your Network Services charges appear on your bill, so you can see exactly what you are paying for.

Price Protection

We offer our customers Price Protection, which means your Energy Rate will not increase for 2 years from the date you switch to us.  Delivery and Retailer charges are not subject to Price Protection.

 
*Terms and conditions apply.
Beat my Bill
We offer low cost with our Pulse Price Promise which means we can beat the electricity rates you are on with your current retailer, no long term contracts and a Price Protection of your Energy Rate!
To find out how much your club could save with Pulse Energy download and complete the form below and send it to enquiries@clubsnz.com with a a copy or picture of your most recent power bill to see if we can beat the rates you are currently on!
If you don't have a power bill handy, complete the form and the Pulse team will be in touch.
Find out how much you can save with Pulse Energy
Completed forms can be sent to enquiries@clubsnz.com or sent to Clubs New Zealand, PO Box 11-749, Wellington
Electricity / Gas / Solar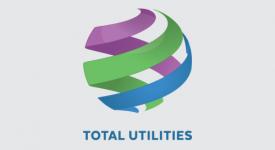 Total Utilities
Total Utilities
Electricity / Gas / Solar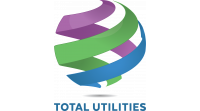 Contact Person: Linda MacIver
Email: linda@tumg.co.nz
Phone: 09 576 2107
Website: https://totalutilities.co.nz/
Total Utilities is widely acknowledged as being one of the top three independent energy consultants in New Zealand.
As such, we have worked with over 100 Clubs New Zealand members over the years driving down your electricity costs nationally.
We have done this by including chartered clubs in our monthly Bulk Electricity Tenders. These Bulk Tenders include major corporates together with much smaller businesses.
By doing this, we maximise your purchasing power and in the process ensure that all applicable energy retailers are given the opportunity to quote for your business.
If Clubs NZ members spending less than $25000 a year on electricity would therefore like to be included in one of our Bulk Electricity Tenders before 1 October this year, please:
Sign and return the Electricity Customer Authority (which you can download using the link below) to us
Provide us with a full copy (all pages/both sides) of a recent set (all individual accounts) of monthly electricity accounts.
We will then do the rest on the basis of fixed annual Electricity Tender Fees during the term of the recommended new Energy Supply Agreement obtained by us for you, of $275 plus GST per year (or 75 cents/day). This contract term is usually for either two or three years.
Our year 1 Electricity Tender Fee invoices are issued within 60 days of submission of our Energy Tender Report/recommendations to you.
Subsequent annual fees are issued at 12-monthly intervals after year 1 invoice submission.
All our invoices are payable in full to us within 30 days of invoice submission
Business Authorisation Form - Electricity
Please visit our website www.totalutilities.co.nz for further details or contact Richard Gardiner on 09 576 2107, 021 619 654 or email richard@tumg.co.nz if you have any queries on the above.