SEARCH > Keyword
Club Benefit
Member Benefit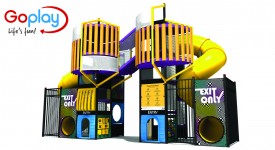 Go Play
Go Play
Building / Fit Out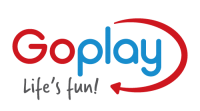 Contact Person: Simon Lovell
Email: simon@goplay.net.au
Phone: +61 (03) 9308 1800
Website: https://www.goplay.net.au/
Let play increase patronage!
Goplay has been providing play systems for over 15 years and we are striving to stay the best playground supplier in the industry.
We have had very satisfied customers comment that they have increased their business up to 30% after installing a Goplay Playground.
Goplay would love to assist in bringing an increase of customers through your doors by inviting them to bring the kids in to play on your colourful, exciting new playground.
Goplay has had a change of management as of January 2020, James is the new Managing Director and aims to please. His focus is customer service and support.  James is proud of the fact that Our product is Australian made and installed by NZ based installers
Please call for a completely free quote so we can show you how we can help you profit from play.
call +61 (03) 9308 1800 or visit www.goplay.net.au.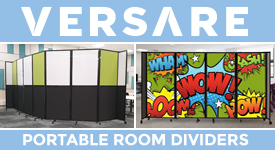 Versare
Versare
Building / Fit Out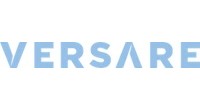 Contact Person: Chris Davies
Email: chris@versare.co.nz
Phone: 09 570 3647
Website: https://www.versare.co.nz/
Optimise your club space with Versare Room Dividers.
Versare is kiwi owned and operated.  We build and sell high quality space optimisation products as listed below:
Portable Room Dividers
Custom Printed Room Dividers
Economical Room Dividers
Sneeze Guards
Cubicle Partitions
Sound Absorbing Panels
Privacy Screens
Our products are available at affordable prices.  Simply put we help you optimise your club environment.
We take great pride in our portable space-saving products when you order from us, you are ordering direct from the factory.
Talk to us today to learn more about how we can help you.