SEARCH > Keyword
Club Benefit
Member Benefit
Electricity / Gas / Solar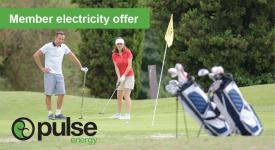 Pulse Energy For Members
Pulse Energy For Members
Electricity / Gas / Solar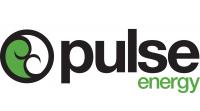 Contact Person:
Email: clubsnz.sales@pulseenergy.co.nz
Phone: 0800 176 937
Website: https://www.pulseenergy.co.nz/
Pulse Energy are proud to partner with Clubs New Zealand
Pulse Energy are proud to partner with Clubs New Zealand to help you get more out of your membership. Our partnership with Clubs New Zealand offers members and clubs the opportunity to save money on your electricity and gas bills.
Pulse is a community owned electricity and gas retailer with over 70,000 customers throughout the country.
We offer our customers a low price up front, Price Protection on their Energy Rate and no long term contracts - giving our customers the freedom to switch away free of charge by simply providing 30 days notice*.
We are proud to have the opportunity to work with Clubs New Zealand and bring the following benefits to members.
 
 

 Pulse Price Promise*

We can beat the rates you are on with your current retailer, assuming you always pay on time.*

 Low price upfront

Our plans have a competitive price.  We do not have a prompt payment discount as we have already built this into our pricing.  We simply offer you a low price upfront.

 No long term contracts

If you need to leave, all you have to do is give us 30 days notice.*

 
 
 

 Price Protection

We offer our customers Price Protection, which means your Energy Rate will not increase for 2 years from the date you switch to us.  Delivery and Retailer charges are not subject to Price Protection.*

 No Mark-Up on Network Services

We will not mark up the Electricity Network Services charges for the entire time you are a customer with us.  Your Network Services charges appear on your bill, you you can see exactly what you are paying for.*

 Natural Gas and LPG

By combining your electricity and gas account you will receive our All Energy Discount.
 *Terms and conditions apply.
Beat my Bill
We offer low cost with our Pulse Price Promise which means we can beat the electricity rates you are on with your current retailer, no long term contracts and a Price Protection of your Energy Rate!
To find out how much your club could save with Pulse Energy download and complete the form below and send it to enquiries@clubsnz.com with a a copy or picture of your most recent power bill to see if we can beat the rates you are currently on!
If you don't have a power bill handy, complete the form and the Pulse team will be in touch.
Find out how much you can save with Pulse Energy
Completed forms can be sent to enquiries@clubsnz.com or sent to Clubs New Zealand, PO Box 11-749, Wellington