SEARCH > Keyword
Club Benefit
Member Benefit
Magnolia Productions
Magnolia Productions
Family / Lifestyle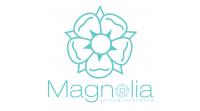 Contact Person: Mark and Nicola Sleeman
Email: mail@magnoliaproductions.co.nz
Phone: 09 622 1105
Do you ever wish you could hear your mum's life story?  Hear her retelling memories and experiences from her early years?  What about hearing your father's stories from days gone by?
Everyone has amazing experiences, fond memories and important family history to share. These stories can now be recorded and retained safely for your family. 
With a little help from Magnolia Productions you can capture those precious memories. Magnolia Productions is a family business founded by Mark and Nicola Sleeman. They developed the service "Story of a Lifetime" to enable people, young and old to capture their  own story, their family's story. 
Magnolia Productions works closely with families, providing the tools to create a relaxed recorded interview. It's family interviewing family, being filmed in the comfort of their own home, over a cuppa. From here the recorded interview heads to the edit suite, where they produce a poignant interview inserting family photos to illustrate their story. Childhood memories, travels, finding love and how it was in the good ol' days! 
All this is presented on a commemorative USB or DVD for you, your family and future generations to treasure.
As a Clubs New Zealand member,  you are instantly eligible for a 10% discount off any "Story of a Lifetime" package.
To find out more give Mark and Nicola a call on 09 622 1105, or email mail@magnoliaproductions.co.nz  Also via website www.magnoliaproductions.co.nz, or find them on Facebook.